The Ottawa Bagelshop & Deli, 1321 Wellington St. West in Hintonburg is afamily owned and operated business that has been serving up all natural, preservative-free bagels, using only seven simple ingredients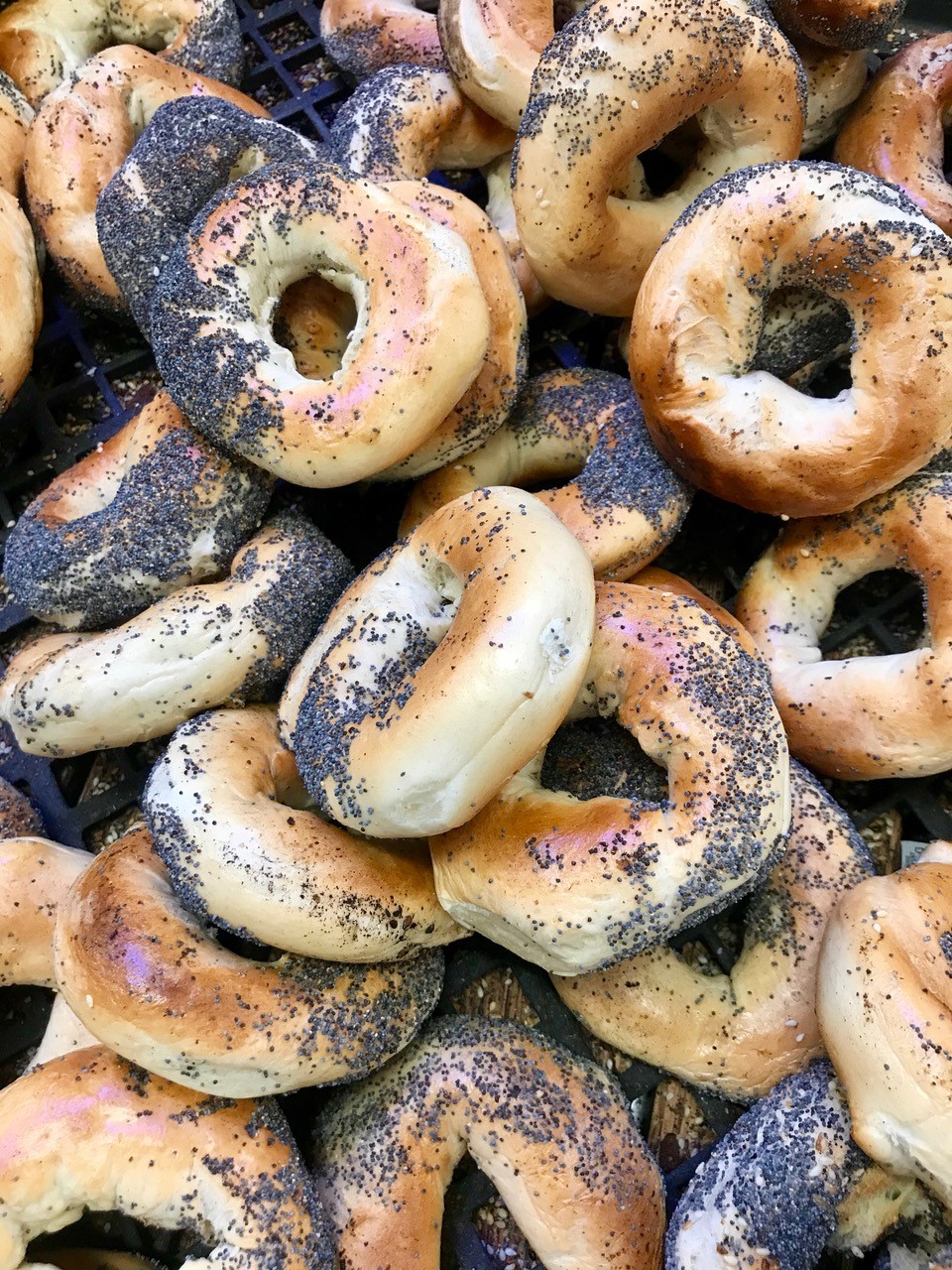 for over three and a half decades. These doughy bundles of love are baked fresh daily in a traditional wood-fired oven, several batches a day. The Wellington West favourite has been serving up Ottawa's best bagels since 1984, when former owner Vince Piazza first introduced Ottawa (and the province) to proper hand-rolled, honey-boiled Montréal-style bagels. Piazza not only imported a Montréal masterpiece to the nation's capital, he created a specialty foods following. Piazza's daughter, Liliana, recently took over the family business and just finished major renovations to modernize the beloved Bagelshop. The results? Sophisticated décor with a fresh new vibe to a neighbourhood staple!
The Bagelshop is not only a local fave to its customers, but also to its many longstanding employees—a testament to its work culture. Bagel master Toi Do has baked over 1 million bagels in his 35 year career with The Bagelshop & Deli, a title well earned for his loyalty to the bagel baking business! Mix that talent with house made, fresh-ingredients-only cream cheese, and you've got a reason to go often. Try flavours such as Garlic & Herb, Dill Pickle, Smoked Salmon, Sundried Tomato, Raspberry, and Caramelized Onion. Mix and match as you wish with popular bagel flavours such as the everything, sesame, poppy seed, whole wheat, rosemary lemon cranberry, and cinnamon raisin. Or, simply enjoy a good, old-fashioned bagel with plain cream cheese options if you're not feeling a classic.
Need a quick breakfast on the go? Eat in, or take out a breakfast bagel with farm fresh eggs anyway you like it: with or without lots of crispy and delicious bacon! Didn't pack a lunch? Chew your way through an impressive line up of top-quality deli meats such as Montreal smoked meat (of course!), traditional Menonnite ham, sweet and smoky summer sausage. As a healthier alternative, try their oven roasted turkey and premium smoked salmon. Need some office or at-home catering as well? Check out their party platter menus, known in the office as "the easy button"! Just be sure to call 48 hours ahead of time to place your order.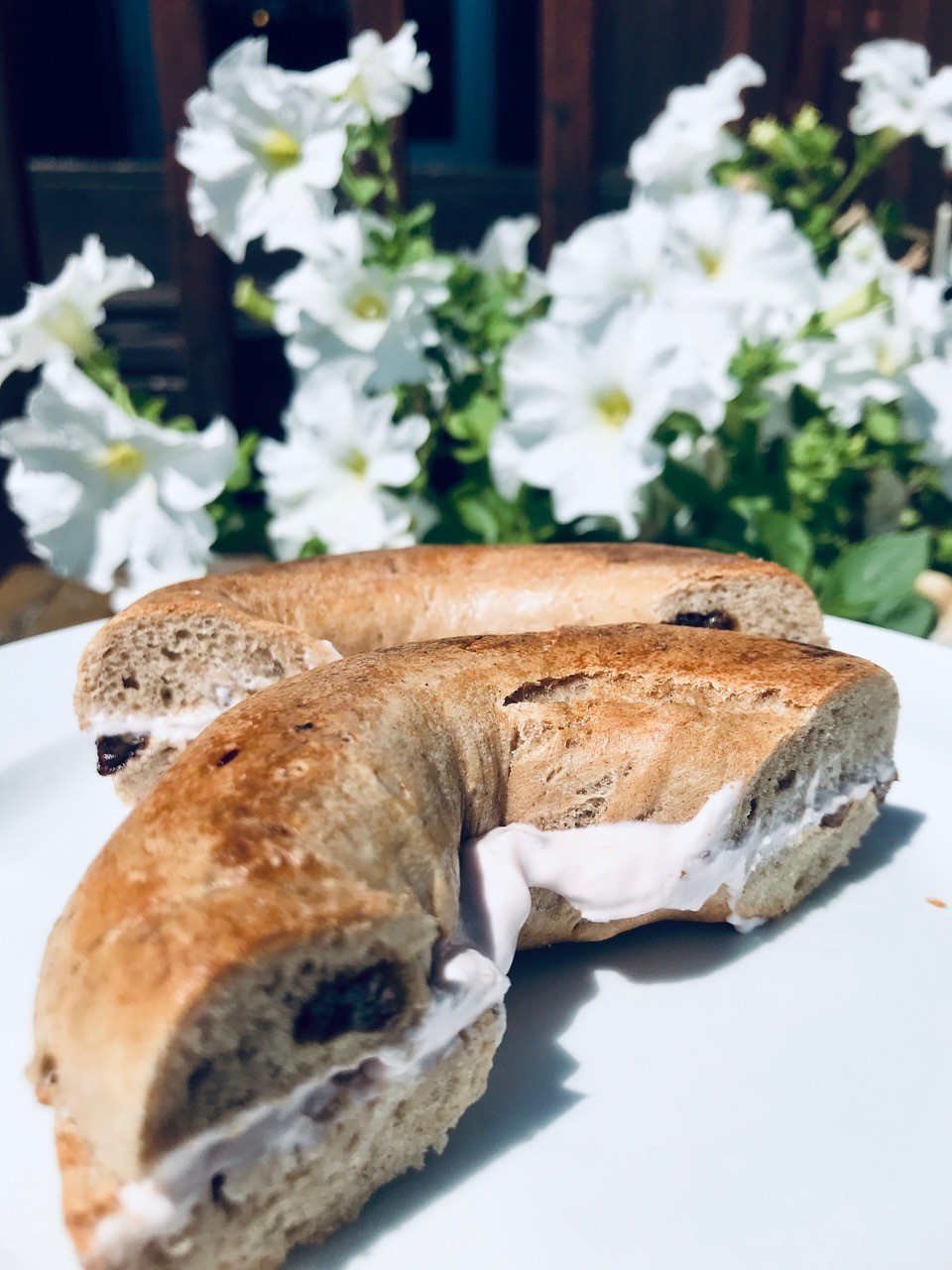 The Bagelshop & Deli pumps out more than just bagels and deli fare by the way! Stock up on dairy products, eggs, artisan cheeses, olives, condiments, teas, coffees, smoked fish, specialty breads from popular bakery's such as Art-Is-In Bakery. Don't forget the fine chocolate choices galore like local Almonte favourite, Hummingbird Chocolates. Find sweet treats from Dufflet Fine Pastries such as luscious lemon and raspberry tarts or chocolate truffle with a dark chocolate ganache shaped like a rose, decorated with gold dust. Is that getting your divinely decadent desires going or what?! The Bagelshop prides itself on being more than just bagels; it's your one-stop artisan foodie shop!