SNEAK PEAK ALERT!
We recently toured the Hintonburg Connection model suite and we're so excited that we wanted to share some photos with you!
The unit is a two bedroom, northeast facing suite on the third floor. We will be doing VIP tours through the model suite starting in November and opening up to the public in December. Our VIPs will be offered first access to the units but if you're not a VIP, don't panic! It's easy to become one, simply register as a VIP on our homepage.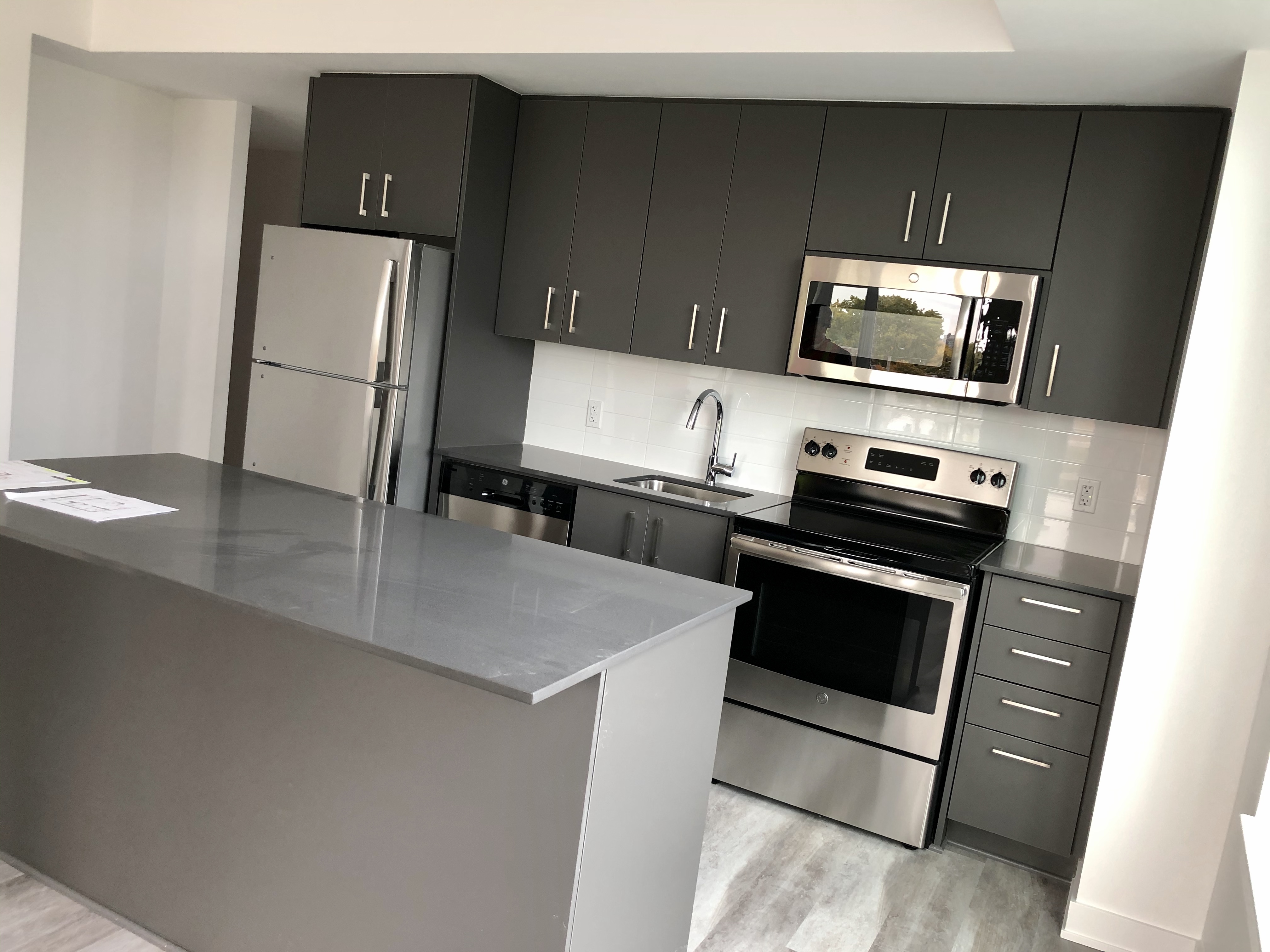 The photo of the kitchen shows off the stylish cabinets that are complemented by the granite counter tops. The cabinet finishes are just one of the two options we offer – we have both a dark and a light option. An additional bonus is the "soft close" feature – meaning the cabinet doors will shut easily and quietly.
As you can see, the kitchen comes with a full-sized stainless steel fridge, oven and microwave!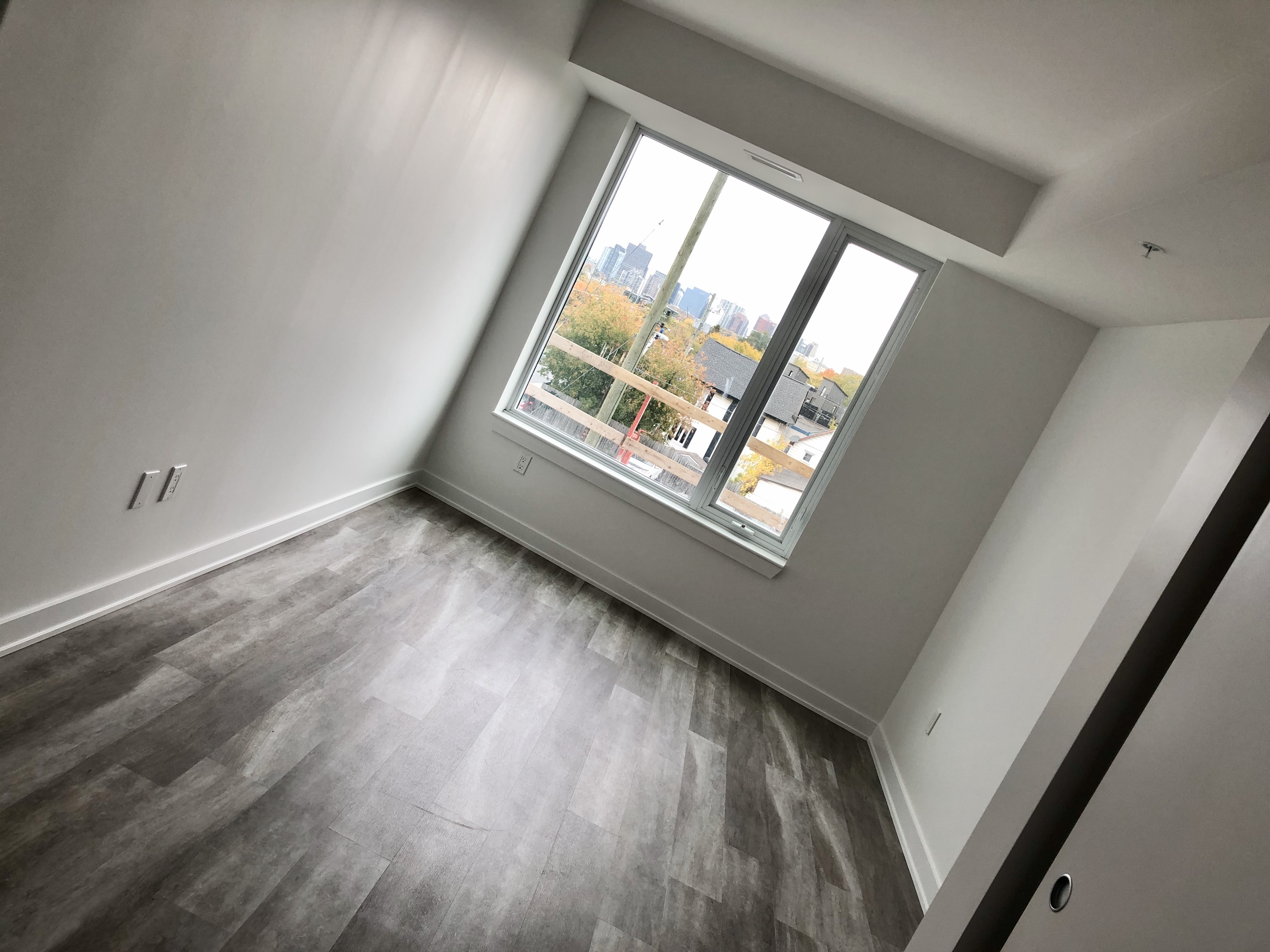 Our units allow for lots of natural light and the model suite is evidence of that! The large windows let the light come streaming in.
Each unit comes equipped with roller blinds to diffuse the light on those extra sunny days.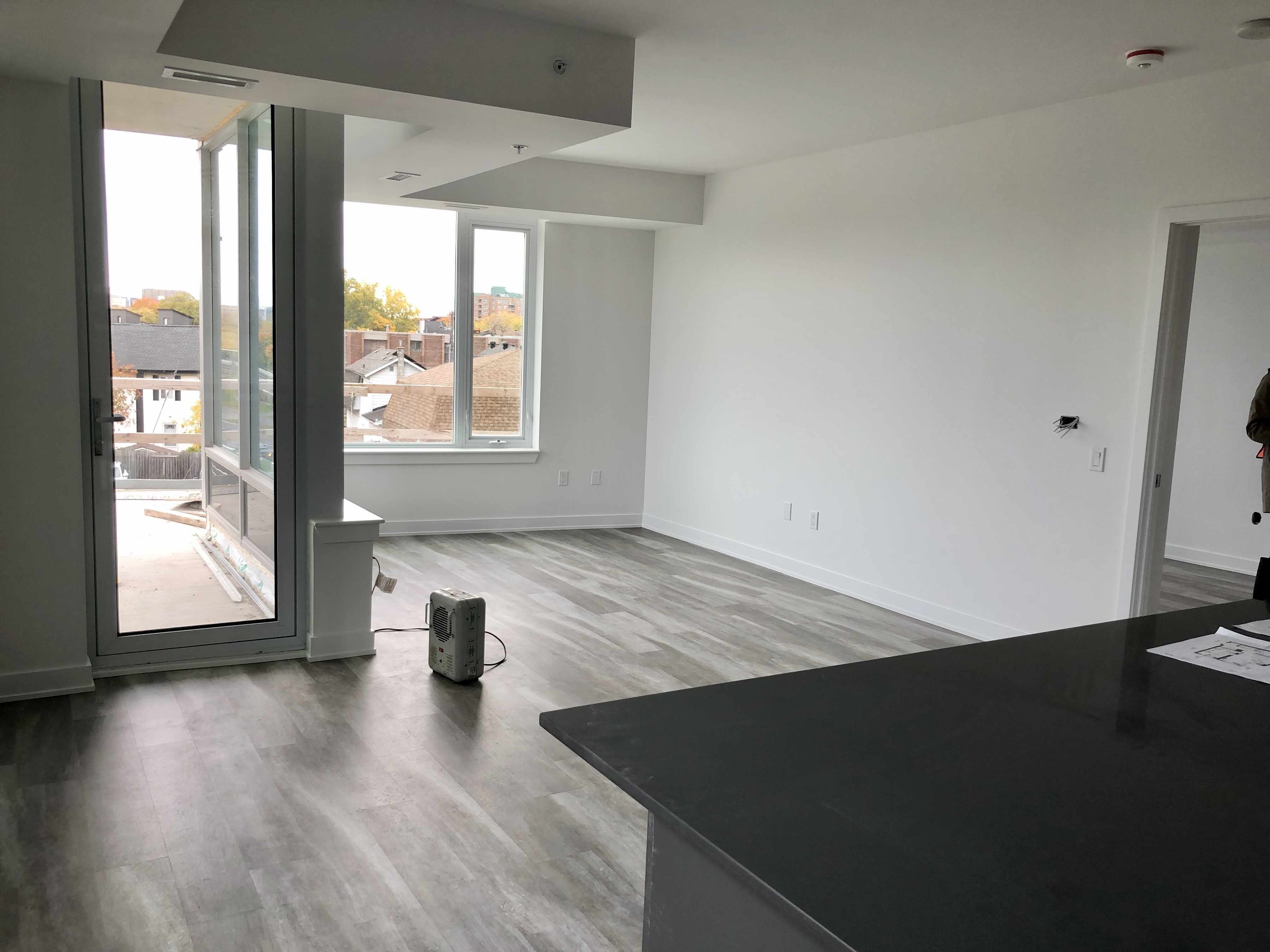 Our summers may feel short in Ottawa but at Hintonburg Connection you can make the most of them by selecting a unit with a balcony. From this photo you can see how the balcony is fitted on the unit. It provides the perfect outdoor oasis for patio drinks, star gazing and to get some fresh air.
If you're looking for something more spacious, you'll love our rooftop patio! Designed by Iron & Ivory, that patio will come with BBQs, tables and lots of seating. We will have mock ups of the rooftop patio on display during the model suite tours.
If a picture is worth a thousand words than a tour must be worth a million! These photos give you a feel for what the model suite will look like but they can't nearly do it justice. We encourage you to book an appointment so you can see the suite for yourself, imagine living there and to feel the quality finishes.
Keep in mind that Hintonburg Connection is still a construction zone. We will be providing hard hats and steel toed boots however, if you have your own and want to bring them, feel free! We will be walking up to the third floor as the elevator isn't quite ready so please email us if you have any accessibility considerations.
To get on our tour list, register as a VIP and we will send you more info.