*This post is on the website of Westboro Connection's sister building, Hintonburg Connection, while the Westboro Connection website undergoes some changes
May 20th marks an important day for the environment – it's World Bee Day. On this day, the goal is to raise awareness about the crucial role that bees and other pollinators play in our world. Bees not only provide us with honey, fruits and vegetables, they also assist in production of cotton for our clothing, they help to build other species habitats and, without bees, we would not have chocolate!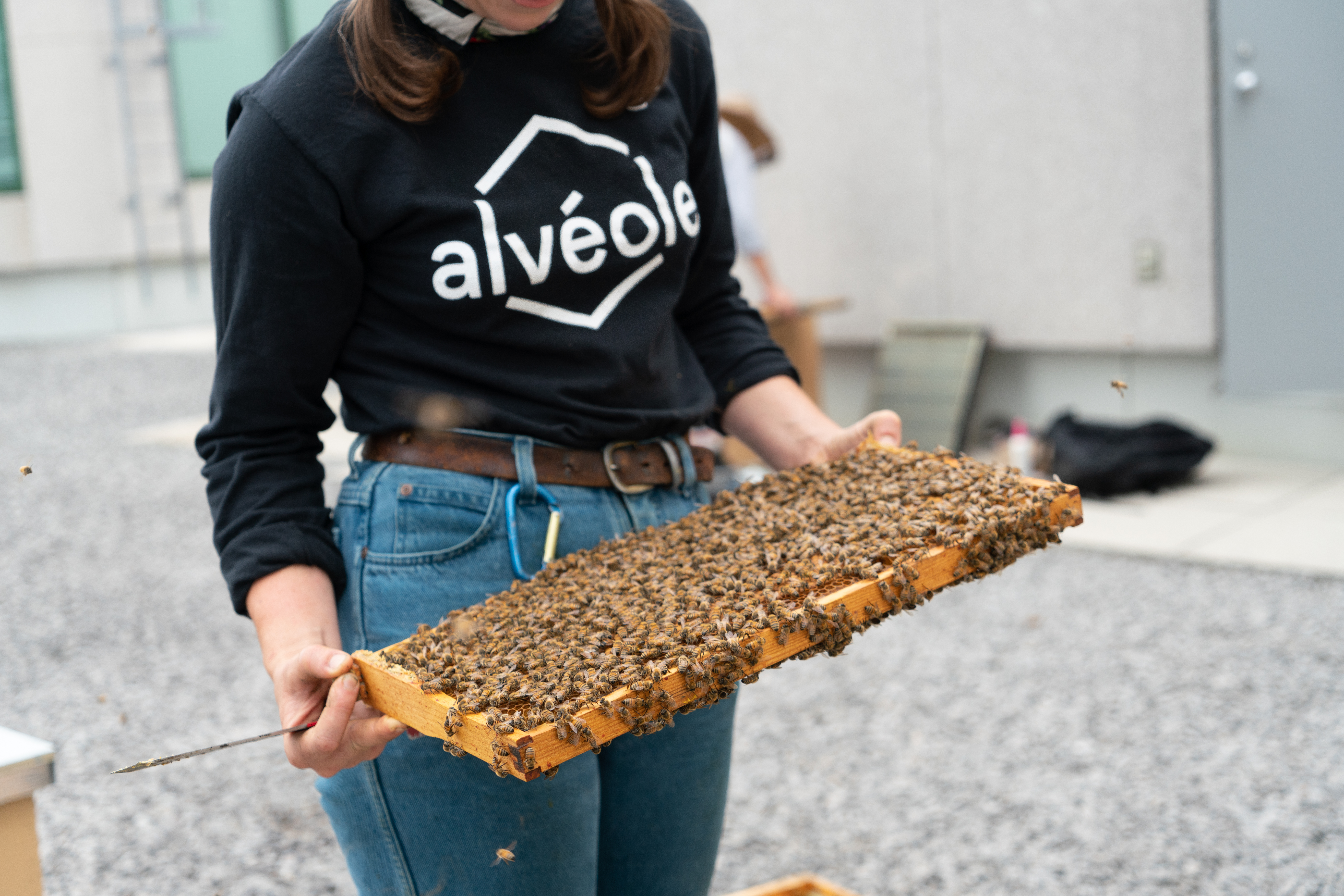 This year's World Bee Day is themed "Save the Bees" and in support of this, and because we simply love bees, we are excited to announce that beehives will be installed ath three of our mixed-use residential properties – Westboro Connection (315-319 McRae Ave and 1960 Scott St.) and Hintonburg Connection (175 Carruthers Ave) on June 2nd!
In partnership with Alveole, Canadian bee keeping specialists, we will be installing an urban beehive on the rooftop of these properties which will be managed by our very own Alveole beekeeper. Urban beekeeping has been gaining momentum over the past few years because of the many benefits it provides to the environment, the community and the world.
Did you know…?
Bees pollinate one third of the food we eat! By bringing more bees to the community, we are encouraging the growth of local food.
Beyond food, bees pollinate wildflowers and gardens meaning they will help to create a beautiful neighbourhood.
Bees help to maintain the habitat of many other creatures resulting in greater biodiversity.
The honey that bees produce is hyper localized because their foraging range is only 5 km. The honey that will be produced from our bees will be as unique as the community it comes from!
Unlike hornets or wasps, bees are innately docile creatures. If they are left alone to pollinate and produce honey, they are happy!
We are thrilled to be a part of this initiative! Tenants of Westboro Connection and Hintonburg Connection will have exclusive access to information about the hive as well as workshops put on by our Alveole beekeeper. This will be part of an ongoing program throughout the summer and we will be sharing more information about the hives as we get to know our bees better.