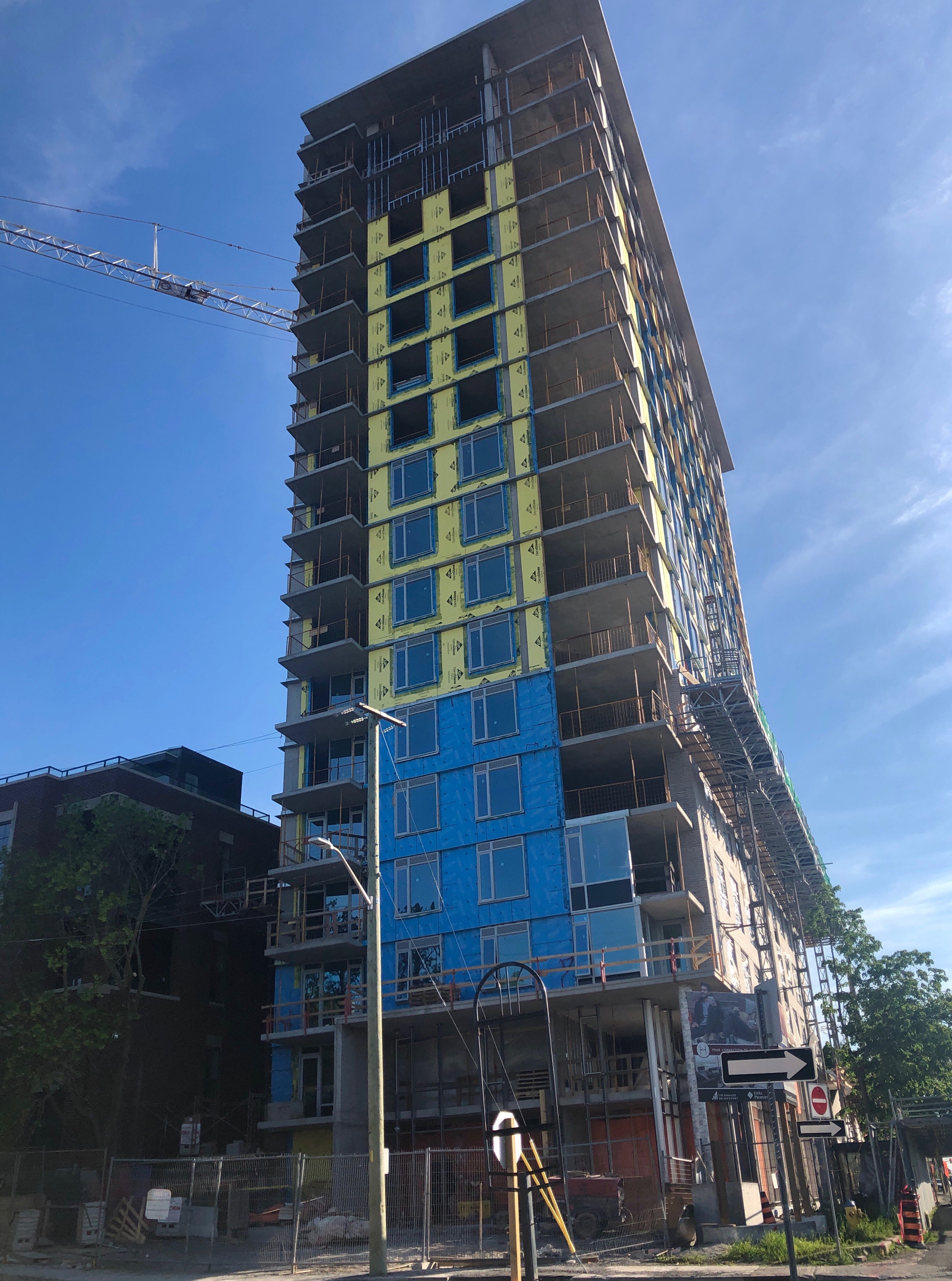 If you have recently driven or walked by the property (175 Carruthers in Hintonburg), you may have seen that the structure is now complete and stands tall at Scott and Carruthers. Throughout the summer and fall, we will be completing the HVAC, plumbing, and electrical systems, as well as working on more visible features, such as windows, and interior walls.
The building
Located in the heart of Hintonburg, Hintonburg Connection will be a mixed-use residential apartment building. The ground floor will have retail spaces designed to benefit the Hintonburg community at large, and the high-rise tower will have 212, studio, 1- and 2-bedroomunits for rent. Next door, the 4-storey executive flats building will offer eight 2-bedroom + den units. The architect for this project is the award winning, Ottawa-based Hobin Architecture; Jason Grant-Henley was responsible for the building & unit designs, and the shared interior spaces will be designed by another renowned local firm, Iron & Ivory.
This modern, urban apartment building is slated for an early 2020 move-in date.
Get more information
If you are interested in receiving information about this property, you can sign up as a VIP to get early access to units as they become available as well as have access to early-bird leasing incentives and invites to VIP-only events. For specific questions, please contact our leasing coordinator, Sara, at [email protected].
Stay tuned for our next project update in September!