Live the urban lifestyle you've always wanted in Ottawa. Hintonburg Connection, located at 175 Carruthers, allows you to stay deeply connected to your community through music. Envision sauntering down the street to outdoor live music festivals, just minutes from your front door! When you live in the trendy Hintonburg neighbourhood, a.k.a Wellington West – you can do just that. Kick off your summer with a local favourite: Westfest!
Colonnade BridgePort proudly sponsored this year's Westfest 2019 which was held at Tom Brown Arena. Ottawa's renowned FREE outdoor live music festival has been running since 2003- all thanks to its exuberant, and dedicated founder, Elaina Martin. She brings an energy and enthusiasm to this event like-no-other, supporting diversity and inclusion across the board.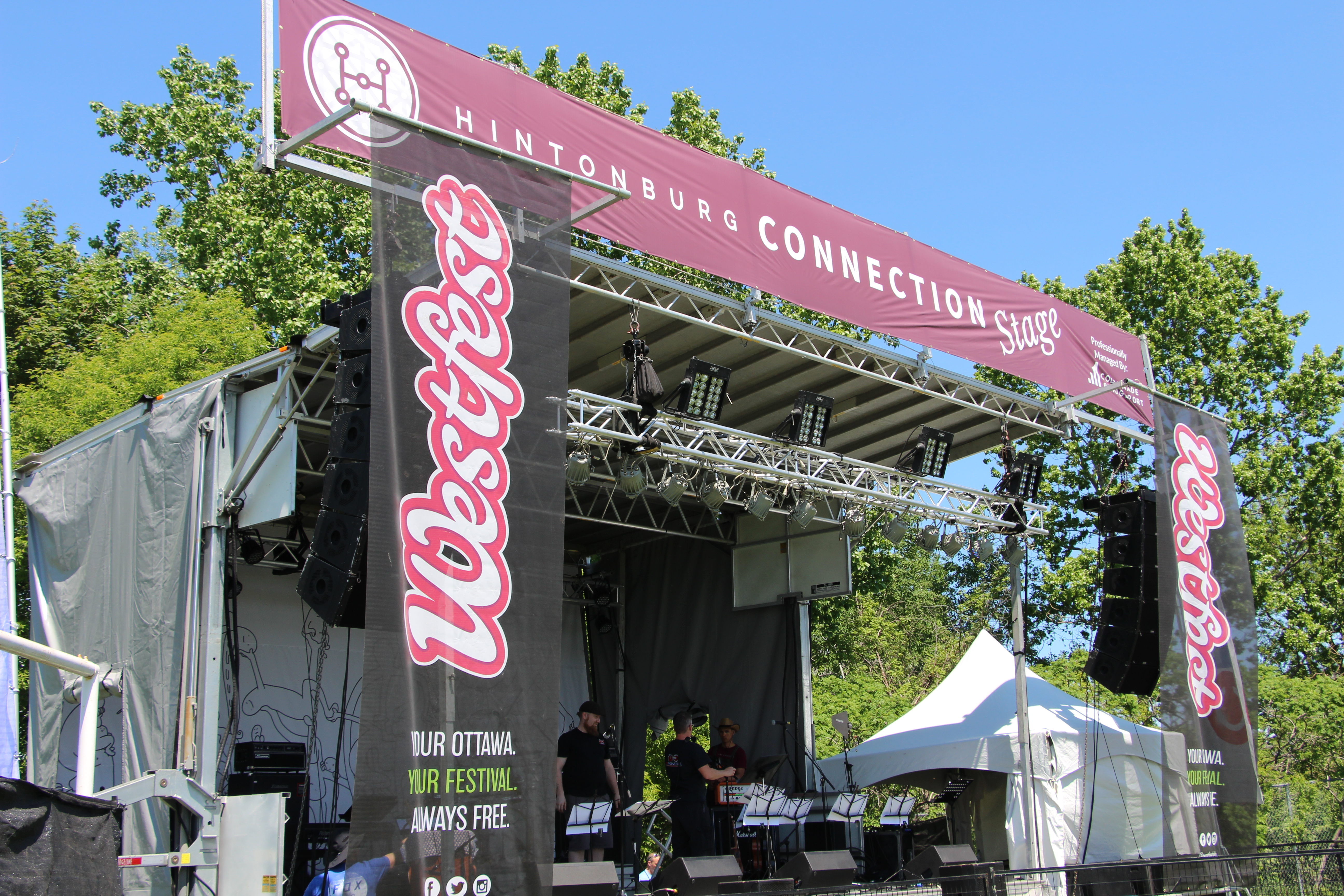 Roughly 30 Canadian acts take the stage every year, with a focus of as many Ottawa musicians as logistically possible, like Tina Sol – who uniquely rocks a violin to hip-hop beats, serenading a crowd to inspirational truths. Expect heart-rendering quotes at times from the emcees, along the lines of "we learn from children every day. No matter what is going on; there is always something to be grateful for. Gratitude is everything!"
If there is one thing you can count on each year from the organizers, volunteers and artists it's that they pour their heart and souls into providing a creative, uplifting, warm-and-fuzzy experience. Kids, both little and big, have fun in the sun, enjoy live music, the outdoors and fresh air! This unique festival is a must-see!
Walking distance from Bluesfest, anyone? Yes please! Held annually at Lebreton Flats Park, this year from July 4th-14th, the established massive outdoor music festival continues to out-do itself by bringing impressive Canadian and pop-culture international artists to its stages, year after year. This year's line up includes headliners such as The Killers, Elle King, Eric Church, Backstreet Boys, and Snoop Dogg – to name but a few. Oh! You can find REAL BLUES music on the roster by the way – like Monkey Junk and special guests. (Check out the full line up here.) Stuff your face with gourmet food-truck-foodie-fan fare and sip beverages casually in the sun while you groove with a crowd full of die-hard music lovers alike! No designated drivers required when you can walk to and from.
Porchfest might just be one of the coolest outdoor music concepts there is, and it just-so-happens to be FREE! Right here, in the lovely Hintonburg community. Imagine strolling from storefronts to front porches tucked in between cozy neighbourhood side streets, watching local, Ottawa artists of all-kinds perform.
At the beginning of every September, a number of volunteering business and residential hosts open up their hearts, businesses and homes, solely for the purpose of promoting 100% local artists and musicians seeking exposure. Porchfest provides a real sense of community and support when it comes to individual and collective Canadian talent. It fosters innovative inspiration to follow your passion in life! From live street performances to an evening Parkdale Park concert, mixed in between porch 'busking' – come and get inspired!